jul. 28 2009
D'Eurozine, rebem avui (28-7) aquest assaig autobiogr√†fic de l'escriptor jueu d'origen rus establert a Londres, Zinovy Zinik, en qu√® fa mem√≤ria dels seus avis a la recerca d'identitat… Es tracta d'un text "based on a speech delivered at the 21st European Meeting of Cultural Journals, Vilnius 8-11 May 2009″.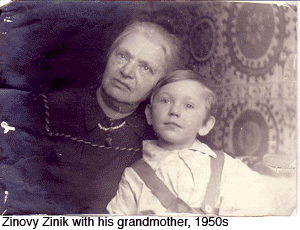 Nom√©s un tast per animar-vos a llegir-lo. Diu Zinik, cap a la fi de l'assaig: "We are obsessed with checking the veracity of facts and the identity of the objects we deal with. But I exist 'Äď with my dreams and my guts 'Äď regardless of what others think of me, regardless of what identity card is put into my breast pocket. My experience teaches me that we can achieve truth not only by way of discarding false facts and exposing fake identities. The act of recognition is a quicker and more reliable guide to the truth: we momentarily recognise a familiar face in a crowded room and find our way home by recognising familiar corners. Something clicked in my mind when I saw a house on the banks of the river Spree…"
Suggerent, oi?
Qu√® us sembla si aprofitem les vacances (eufemisme de di√†spora?) per llegir-ho amb calma, rumiar-hi, esperar algun clic… i trobar-nos (2a trobada)? Val tot, ja ho sabeu amants de mots: un comentari, un q√ľestionari, una refer√®ncia, un text suggerit, unes notes relacionades, un dibuix inspirat..¬† (orals, escrits, pl√†stics, audiovisuals…). V√©s a saber si no n'acabem fent un altre recull d'autobiografies!
This entry was posted on Dimarts, 28 juliol, 2009 at 11:50 and is filed under General. You can follow any responses to this entry through the feed. Both comments and pings are currently closed.